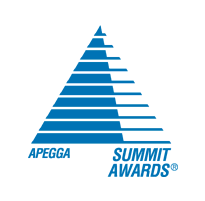 The Council may confer Honorary Life Membership in APEGGA upon any professional member who has rendered signal service to the Association.
Honorary Life Membership
John Robert Wood, P.Eng.

For his significant contribution to APEGGA, Honorary Life Membership in the Association is granted to John R. Wood. Born in Ottawa, Mr. Wood attended Royal Roads Military College, and Royal Military College, and graduated from Queen's University at Kingston with a Bachelor of Applied Science (Chemical Engineering) degree in 1970. He subsequently obtained a Master of Business Administration degree from the University of Alberta in 1978.
Mr. Wood's career began in 1970 with Gulf Oil Canada at its Montreal East refinery. His engineering assignments covered most of the operating units at the refinery, prior to his joining the Newfoundland Refining Company to work on the construction, commissioning and start-up of its 100,000-barrel-per-day grassroots refinery. He then came to Alberta to work in technical sales, management consulting and government positions, prior to joining RTM Engineering in Calgary in 1980. Subsequently, he worked in business development roles with Stearns Catalytic/Delta Projects and Partec Lavalin/SNC-Lavalin, as well as manager of Turbo Expander Systems for TransAlta Energy Systems for a one-year period. He joined Petro Equipment Sales Ltd. in May 1994 and at present holds the position of general manager.
Mr. Wood has served on many industry and technical groups, including as member, past national director and past chair of the Calgary Branch of the Canadian Institute of Energy; member of the Canadian Society for Chemical Engineering; member and past president of the Calgary Professional Club; and member and past president of the Canadian Gas Processors Suppliers Association.
His commitment to APEGGA has been outstanding. Mr. Wood registered with the Association as a professional engineer in 1974 (by transfer from Newfoundland). He served on: the Publications and Editorial Advisory Committee (1980-83) and subsequently chaired the committee (1982-83); three Convention Planning Committees (1980, 1982 and 1986); The University of Calgary Joint ESS Student Affairs Committee (1981-82); Technical Societies Liaison Committee (1981-83); and Act, Regulations and Bylaws Committee (1989-91). He chaired the Services & Special Projects Coordinating Committee (1994-95); Communications Coordinating Committee (1993-94); and Self-Regulating Coordinating Committee (1994-95). Mr. Wood was an APEGGA Councillor for two consecutive terms (1987-90 and 1990-93), and subsequently served as Second Vice-President (1993-94), First Vice-President (1994-95) and President of the Association (1995-96).
---
[Next Award]
|
[Table of Contents]