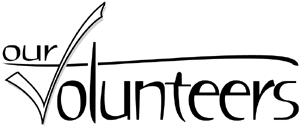 Passion for Sharing her Profession Makes APEGGA Volunteer Pamela Strand a Real Rock Star
---
BY STACEY ANDREWS
Public Affairs Officer
---
Pamela Strand, P.Geol., is the current President and CEO of Shear Minerals Ltd., a junior mining/diamond exploration company actively exploring in several Canadian provinces, including Alberta, and the Northwest and Nunavut territories, as well as Alaska. Pam has more than 10 years of experience in the mining and exploration industry, and has also worked for the federal government as a district geologist in Yellowknife during one of Canada's largest staking rushes in 1993/94.

Besides volunteering for the Outreach program, Pam is a member of the APEGGA University of Alberta Student Liaison Committee, as well as president of the Edmonton Geological Society and a eirector on the Northwest Territories and Nunavut Chamber of Mines.

What inspired you to become a geologist?
I have always loved rocks, since I was a little girl. In school I enjoyed science and math, then found out that I could make a career out of it. Geology is the study of our Earth and is a multidisciplinary science that takes portions of physics, biology, chemistry, math and others and rolls them into one. Most people do not realize that certain branches of geology and earth science deal with the environment, the atmosphere, climate change, and groundwater studies, to name a few.
Why did you choose to become involved with Outreach?
I became involved in Outreach because I believe that each one of us has a duty to give something back to our industry. What better opportunity to do this than with our next geoscientists. I believe this philosophy makes the future better for everyone who participates and through APEGGA many opportunities are available to the professional members. Outreach allows us to contact a broader audience and to educate the general public about geology, mining etc. Geoscience is a very integral part of all our daily lives, and most people do not realize that almost everything we use comes from the earth i.e.: paint, toilets, toothpaste, coffee whitener, lipstick, cars, jewelry, oil, gas etc. Without mining we would not be able to live the lives we do.
What particular aspects of Outreach do you enjoy?
I enjoy the interaction with people of all ages, especially the younger school children. Their enthusiastic participation in rock and mineral discussions and presentations is fun. If a class knows that a geologist is visiting, they often bring a rock for me to identify. I can tell them where it came from, how it formed and its significance.
Do you have any funny or weird Outreach stories?
Most of the activities I cover in my Outreach activities include hands on participation. The latest activity I did was with a group of Grade 6 girls at a Choices conference. We did a cake activity where we hid different coloured cake pieces within a cake to simulate geological formations, covered by icing to hide them. The students had a budget and had to plan a drill program using transparent straws to drill the cake and map the features. The girls thoroughly enjoyed themselves and had never realized how hard and expensive the exploration industry could be. We had cake and icing everywhere!
What do you enjoy most about your profession?
What I enjoy about my profession is the fun. The geology industry has given me the opportunity to travel to many remote regions that I would not have otherwise seen, and during my exploration days in the bush to work outside everyday. I have the opportunity to meet many unique and diverse people, and the camaraderie in various jobs has been strong. Also, it is the lure of finding gold or diamonds that keeps us going, always in search of the big discovery! That is the exciting part. It takes time and money and knowledge, as well as eternal optimism to persist in this game.
What are your hobbies?
My hobbies include gardening, scuba diving, boating and hiking.

What is your personal motto?
Always have fun and continue to learn.