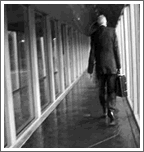 In the interests of protecting the health, safety and welfare of the public, it is essential for professionals to engage in lifelong learning. Society's expectations have changed, and the public is demanding greater accountability from professionals. That is why, in 1997, APEGGA Council established the Continuing Professional Development (CPD) Program.

The General Regulations under the Engineering, Geological and Geophysical Professions Act require that all professional members and licensees comply with the CPD Program.

Mandatory continuing professional development is common in many professions. In most provinces, the engineering and geoscience regulatory organizations have moved towards mandatory requirements.

View Mind Map of Table of Contents
table of contents
---
PROFESSIONAL DEVELOPMENT DEPARTMENT MISSION
To facilitate the access to and the delivery of professional development opportunities for members; and to celebrate graduation from Alberta Universities and being awarded professional licensure.

PROFESSIONAL MEMBERS
Your professional development begins the moment you choose your profession and enter university. The first step in becoming a professional is to meet APEGGA's academic requirements.

MEMBERS-IN-TRAINING
APEGGA has developed a program to assist MITs in meeting the requirements for registration and in broadening the base on which they will build their careers. Mentoring Programs, Workplace soft skills, Employment & Career skills.....

UNIVERSITY STUDENTS
APEGGA makes per head grants available to the engineering, geological and geophysical student bodies on the University of Alberta and University of Calgary campuses. University.
PROFESSIONAL DEVELOPMENT EVENTS
APEGGA has provided its members with some of the best training available at a miminal cost to our members. Find out about upcoming seminars and check out our APEGGA events calendar for more information.

LINKS AND RESOURCES
Go here to reach other organizations and find more information that may be able to help you.