Professionals in Alberta's petrochemical industry have a rare chance to take part in a major American conference without travelling far, this spring. The National Petrochemical and Refiners Association Refinery and Petrochemical Plant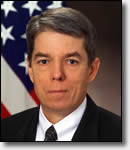 Maintenance Conference takes place at the Salt Palace Convention Center in Salt Lake City, Utah, May 20-23.

In one of the keynote sessions, Mike Sullivan of the Pentagon Renovation Project will recount the formation of a project team and labour force to rebuild the Pentagon within 12 months of the Sept. 11, 2001, terrorist attack.

And a familiar name is chairing the event. Shailendra Gupta,

P.Eng., has worked for Syncrude Canada in Fort McMurray, Dika Industries in Rycroft, Esso Chemicals in Redwater, and Empco Canada in Whitby, Ont. Currently a project team leader with Whiting Refinery in Whiting, Ind., Mr. Gupta also took mechanical engineering graduate courses at the University of Alberta.

Under the theme Peak Performance, the 32nd annual conference has been expanded to 32 workshops in six subject tracks. Among highlights are four workshops and a question and answer session on operator-driven reliability. Other highlights include a track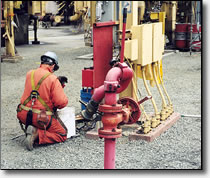 for improving project engineering, featuring workshops on best practices, new technology and lifecycle cost analysis. For the second year, there will be six workshops and a discussion session on improving the procurement process and reducing costs.

Visit www.npra.org to register online or find more information.