APEGGA Introduces New M.I.T. Seminars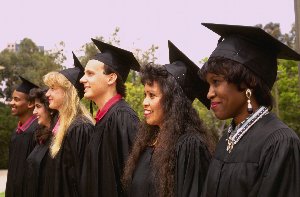 APEGGA's Member-in-Training Seminars help recent graduates move toward full professional standing by developing their communication and management skills.

The third in a series of three articles on the M.I.T. program.
In the summer of 1999, APEGGA conducted a comprehensive survey of Members-in-Training (M.I.T.s) and Responsible Members. The key questions asked if M.I.T.s had the necessary communication and management skills needed to succeed as professional members, and, if not, how they planned to get it. The vast majority of M.I.T.s felt that their university education did not provide adequate training in these areas and that they hoped to be able to learn them on the job. Many Responsible Members felt that they could not guarantee that M.I.T.s would be able to learn everything necessary on the job and that M.I.T.s should take more initiative with their own professional development.
To address these concerns, APEGGA has created a new series of professional development seminars designed specifically to help M.I.T.s develop their communication and management skills. Each seminar is limited to 20 participants, to ensure maximum hands-on learning and are designed to be very affordable at $75/person and $40/person for mentorship. The sessions will be offered on a regular basis to allow all interested M.I.T.s to participate. Further seminars will be developed based on demand and could include topics such as supervision, stress management, negotiation and speed-reading.
APEGGA is committed to the success of its M.I.T.s and believes that these seminars are an excellent avenue for developing life-long skills. Complete seminar schedules and course descriptions appear below. To register, please call APEGGA's Calgary office (403) 262-7714 or Flo Primeau in the Edmonton office (780) 426-3990. Space is limited, so be sure to register early.
M.I.T.s are also strongly encouraged to review two important new publications, Professional Development: A Guideline for Members-in-Training, Examination Candidates, Students and Applicants and Mentoring and A Guide for Members-in-Training and Professional Members. These publications were featured in the first two articles in this series and are available on APEGGA's website (www.apegga.org) or free of charge from APEGGA's Calgary and Edmonton offices.
COURSE DESCRIPTIONS
BUSINESS WRITING FOR RESULTS

This course is designed to help you write clearly and dynamically. Topics covered include effective sentence construction, a review of correct punctuation, creating letters and memos with impact, and tips for simple yet powerful language skills. The course involves direct instruction, interactive group discussion, and hands-on learning.

TECHNICAL WRITING

Good technical writing clarifies, informs, and explains in a concise and unified manner. This course will help identify the critical components of clear writing, and develop the ability to write technical summaries, proposals, memos and specifications. Learn plain language techniques, active voice, and strategic writing skills.

POWERFUL PRESENTATIONS - PART I (PREPARATION)

This is a practical, activity-based course, which will allow participants to practice key concepts as they progress. Instructor-led discussions will be followed by exercises designed to bridge the training-to-workplace applications. Participants will prepare an outline for an actual presentation related to their daily work. The course covers brainstorming for ideas, analysing your audience, narrowing your focus, types of presentations, structuring ideas, organizing content, and developing and utilizing visual aids.

POWERFUL PRESENTATIONS - PART II (PRACTICE)

This course builds on the skills learned in part 1 and will help participants build their confidence in giving presentations. The course outlines how to use presentation tools and visual aids, tips to overcome nervousness, how to win and maintain audience interest, voice modulation and body language. Participants will be actively involved in practice opportunities. Each participant will deliver a short presentation and receive feedback from the instructor and fellow participants.

CONSTRUCTIVE MENTORING PARTNERSHIPS

Do you think your career could benefit from having or being an effective mentor? This informative, hands-on seminar is designed for professional members and M.I.T.s who are interested in learning how to initiate, build and maintain valuable mentoring relationships. The course is open to individuals who are interested in taking on the role of either mentor or protégé. Time will also be provided for potential mentors and protégés to connect with each other.
"LEADERSHIFT"

This course is designed for those new to leadership roles or wanting to move into leadership positions within their field. The course provides an analysis of potential for personal leadership, and promotes confidence in making choices for success. Topics include motivating through habits and attitudes, the five leadership essentials and using assertiveness.
COMMUNICATION SUCCESS

Effective communication with peers, customers and employers is essential in business, and this course will demonstrate the power of strong communications skills. Gain insight into human behaviour and motivation, develop non-verbal communication strategies, and learn methods of communicating for results.

DEVELOPING EFFECTIVE WORKPLACE TEAMS

This course focuses on positive, strategic team building in work environments. Discussion and instruction will provide ideas on how to draw the best out of all players, how to keep a team motivated, and how to effectively exercise authority. Group communication and individual interaction tips will enhance participants' ability to energize their team.

PRODUCTIVITY - MINUTES THAT MAKE MONEY

This hands-on course teaches participants valuable ways to minimize stress, maximize time, and to delegate effectively. Identify and evaluate positive and negative stressors, and learn to avoid the traps that waste your time and the time of others. Discover the art of delegating both upward and downward, and the potential power of informal groups.

PROBLEM SOLVING & CONFLICT RESOLUTION

Problem solving and dispute management are difficult but inevitable aspects of professional life. This course outlines the critical skills needed to handle conflict and prevent problems with co-workers and clients. Learn positive approaches to discipline, how to diffuse potential conflicts, and how to use creative solutions to break down communication barriers.
Please see MIT Seminar Series Schedule