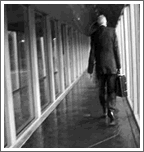 PROFESSIONAL MEMBERS
---
Listed below are programs, events and resources available to our Professional Members.
Activities

Description and Instructions

Events

All Professional Development events are listed here

PD Days at the Annual Conference

Each year in April, in conjunction with APEGGA's Annual General Meeting, two days of professional development are provided. Several streams or choices of soft and technical skills seminars are available to members each day. Please watch the website and the PEGG for details as the date of the spring conference approaches.

Speaker Presentations

The Branches and Edmonton District arrange luncheon speaker presentations throughout the year

Mentoring

Description and Instructions

Mentoring Programs

The purpose of the program is the transfer of skills from the more experienced members to less experienced members. The program is available to all those with an APEGGA member number. Protégés pay $50 for a year of mentoring; the program is free to mentors. Participants may register as a mentor and a protégés if they wish. The mentoring matching software facilitates registration, matching, development of mentoring agreements and plans, progress reports and evaluations. See the mentoring homepage for further details. For questions, contact Nancy Toth at ntoth@apegga.org.

1. Workplace Soft Skills - The first mentoring program or Pool A, focuses on workplace soft skills, e.g. teamwork, negotiation skills, etc. To be eligible for participation, registrants must be employed.

2. Employment & Career Skills - This second program or Pool B focuses on employment and career related skills as well provision of career advise; however, it does not function as an employment service.

Resources

Description and Instructions

Geoscience

The Geoscience Professional Development Centre

Summary

Continuing Professional Development Guideline Summary

Ethics and Professionalism

In collaboration with PEO, Ontario's professional association, APEGGA developed an ethics and professionalism module. The module consists of a video with three case scenarios, a Facilitator's Manual, a Student Guide and a PowerPoint presentation. This module has been made available to Faculties of Engineering across Canada and is presented in part or whole to engineering and geoscientists each year to help prepare them for their profession.