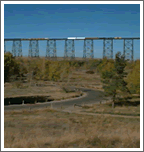 Lethbridge
LETHBRIDGE
EXECUTIVE
Chair
Ahmed Ali P.Eng. Email

Vice-Chair
Jonathan Assels P.Eng.
Secretary
Adam St. Amant, M.I.T.

Treasurer
Jinsong Qi P.Eng.

Members
Mark Bellamy P.Eng.
Colin Haugan, M.I.T.
Naftali Kiboya, P.Eng.
Cal Koskowich P.Eng.
Trevor Loomer P.Eng.
Stewart Purkis, P.Eng.
Olivia Sieniewicz, M.I.T.
Albert Tagoe P.Eng.
K.B. Takeda, P.Eng.
Calvin van Mulligen, M.I.T.
Don Waite, P.Eng.
Tim Wright P.Eng.

Nomination Committee:
Jay Huson, P.Eng., James Mmbando, P.Eng.
Outreach Coordinator
K.B. Takeda, P.Eng.
Chief Executive Officer's designate responsible for Branch
L. (Len) Shrimpton, P.Eng., FEC
Senior Director, Member Services & CEO APEGA Education Foundation
Director Geoscience Affairs & Outreach
D.T. (Tom) Sneddon, P.Geo.
Support Staff
Susan Durksen

Contact Branch sdurksen@apega.ca
---
BRANCH DOWNLOADS
PHOTO DOWNLOADS
EVENTS FOR THE BRANCHES
COMMUNITIES


Aden, Aetna, Barnwell, Barons, Beaver Mines, Bellevue, Blairmore, Brocket, Burmis, Cardston, Carmangay, Carway, Champion, Chief Mountain, Claresholm, Coaldale, Coalhurst, Coleman, Coutts, Cowley, Cranford, Crowsnest, Crowsnest Pass, Del Bonita, Diamond City, Enchant, Etzikorn, Foremost, Fort Macleod, Glenwood, Granum, Hill Spring, Iron Springs, Kirkcaldy, Leavitt, Lethbridge, Lomond, Lundbreck, Magrath, Milk River, Monarch, Mountain View, New Dayton, Nobleford, Orion, Owendale, Parkland, Picture Butte, Pincher, Pincher Creek, Raymond, Shaughnessy, Skiff, Spring Coulee, Stand Off, Stavely, Stirling, Taber, Turin, Twin Butte, Vauxhall, Vulcan, Warner, Wellling, Woodhouse, Wrentham
PUBLICATIONS
MINUTES
2012: April, June, August, October, November, December
2010: March (AGM), May, June, September, November
2009: March (AGM)
2006: April
2005: April
2004: March
2003: April
2002: July, August
2000: November
REPORTS
2009: February, April, June, September, December
2008: November, September June,
2007: June, April
2006: December, September, June, February
2005: September, February
2004: June
2002: November
2001: April, February
2000: November
BUSINESS PLAN
2009 Business Plan

DISTRICT AND BRANCH MEETING PRESENTATIONS
View or download the presentations that have been made available by the speakers.