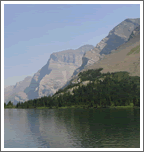 Yellowhead
YELLOWHEAD branch
EXECUTIVE
TBC
Executive Director's designates responsible for branch
Mr. A. (Allan) Bartolcic, M.A.
Manager Member Affairs
Ms. B. (Barb) Robinson, CMP
Special Events Coordinator
-----------------------------------
Contact Branch ... brobinson@apegga.org
---
EVENTS FOR THE BRANCHES
COMMUNITIES
Alder Flats, Carvel, Drayton Valley, Edson, Evansburg, Fox Creek, Hinton, Jasper, Mayerthorpe, Robb, Rocky Rapids, Sangudo, Whitecourt
PUBLICATIONS
MINUTES
2002: June
REPORTS
2004: September
2003: November, August, May, March
2002: August
BUSINESS PLAN
Business Plan 2004
DISTRICT AND BRANCH MEETING PRESENTATIONS
View or download the presentations that have been made available by the speakers.
Attachments
---
Blank budget spreadsheet
Dated: April 2001
Dated: April 2001
Links
---
The board goals and specific actions that are undertaken by the Branches in carrying out their responsibilities are described in the "Terms of Reference".
The rules governing the administration of a Branch and the role of the Branch Executive are described in the Branch Bylaws.